Builds Stronger Hands, Wrists, Arms, Shoulders, Chest,
and Back - Improving Baseball Performance
HeartFlex's unique ability to create "consistent resistance" over a range of motion combined with multiple repetitions increases strength and flexibility. Target grip, hands, wrists, forearms, shoulders, chest and back.
Baseball Equipment that Builds Forearm and Wrist Strength Fast
"I have used the HeartFlex and love it! You can feel the burn instantly. It has made a huge difference in my forearm and wrist strength. It is so small and convenient I take it in my car and can use it anywhere, while I'm working or watching TV. I would recommend it to anyone."

- jkowitz


Baseball Training Aid that Improves Batting and Throwing
As a pitching and throwing aid HeartFlex effectively strengthens baseball specific upper body muscles to maximize performance. Like a boxer's speed bag the consistent resistance of HeartFlex combined with multiple repetitions builds muscle strength and hand speed. HeartFlex is a baseball training aid that improves both strength and conditioning.

Increases Flexibility
Using HeartFlex, before strenuous exertion, stretches muscles to their optimum length. Quickly increase flexibility and range of motion with HeartFlex's unique and patented "consistent resistance" assembly.


Helps Prevent Cold Muscle Injuries and Treats Strains, Sprains and Tendonitis
HeartFlex is ideal for static and dynamic stretches before, during, and after training sessions and games. Compact, portable, and easy to use; it can be used in the dugout to keep hands and arms warm as a fielding aid and to limber up before batting to improve swing dynamics.


Protects Musculature after Exertion
Use HeartFlex to cool down. Slowly decrease activity with HeartFlex to assist in the elimination of accumulated muscle toxins and to incrementally re-establish pre-exercise physiology.


Speeds Recovery from Injuries and Surgery
HeartFlex speeds healing and lessens the likelihood of re-injury during therapy by creating only "passive resistance." Products using springs and rubber bands produce "progressive - cocked" resistance which may overload sensitive healing structures. HeartFlex assists in maintaining upper body strength and conditioning while recovering from lower body injury.


Facilitates Active Range of Motion (ROM) Therapy
Baseball players are in control of their own joint manipulation and use only their own muscles to perform movement lessening the chance of injury due to overextension.


Add HeartFlex to your toolbox of training equipment.
It is lightweight, portable, and effective.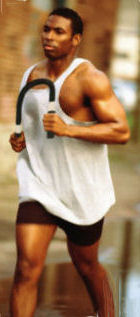 HeartFlex for Athletes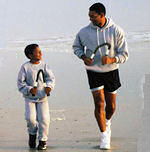 HeartFlex for Families
The Heart Flex
Hand-Held Exerciser



Made in the USA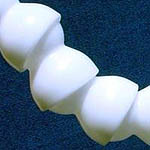 Click to see
Why It Works