Performs Great Golf Exercises
Injuries to the wrists, forearms, and elbows account for a significant percentage of golf-related injuries. The HeartFlex device is portable and easy to use, and would make a smart addition to any golfer's pre-play warm-up and overall conditioning routine."

- Dr. Larry Foster, M.D., F.A.A.O.S., author - Dr. Divot's Guide to Golf Injuries




Click the play button above
to view our Golf Training Video
Builds Golf Fitness
…As a PGA Professional I myself use the HeartFlex to strengthen hands, arms, and chest for golfing activities. Along with these benefits I get vital cardiovascular exercise. All in all I find the HeartFlex to be a winner…"

- Ted Mills, PGA Pro Golfer


Reverses Golf Injury
"The HeartFlex upper body exerciser is, without reservation, the best fitness product to reverse…golf injury."

- From Dr. Kimberley Williams article entitled "HeartFlex and the Golfer"


Creates a Smooth Golf Swing
"…HeartFlex is an excellent warm up tool for golfers. It takes your upper body through a number of exercises and motion, which are necessary for a smooth golf swing…"

- Dr. Christian Reichardt, author of Pain-free Golf


Makes Golf Stretching and Golf Warm up Convenient
"…the HeartFlex a perfect way to warm up for golf…The neat thing is that the HeartFlex can be used standing, sitting, walking, or lying down, working out on a treadmill or stair climber, or even watching TV…I give the HeartFlex high marks for versatility…"

- Bob Fagan - product reviewer for "Golf Today" Magazine


A Golf Training Aid You Can Use Anywhere
""Take it to the office, hotel, or anywhere you want a great workout. Need to warm up before your next round of golf? HeartFlex will do the job."

- Bill Livingston, "The Gear Guy" Golfer's Tee Times Magazine


| | |
| --- | --- |
| | Makes home exercises for golf improvement, fast, easy, and effective |
| | A golf training aid that reverses golf injury |
| | Comes with golf training video illustrating great golf exercises |
| | A handy warm up tool for golfers |
| | Made in the USA golf equipment |
HeartFlex - for Great Golf Exercises

The HeartFlex golf training aid weighs less than one pound and is easy to pack. Use it while seated at your desk, at home watching TV, in the club house, at the driving range, on vacation
...... ANYWHERE.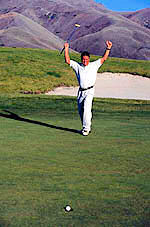 Stronger wrists, forearms,
and shoulders improve
accuracy and consistency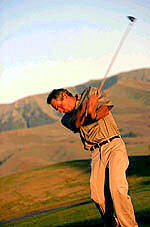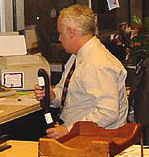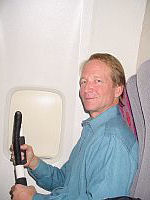 The Heart Flex
Hand-Held Exerciser



Made in the USA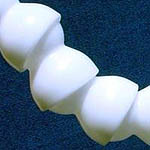 Click to see
Why It Works