Walking with HeartFlex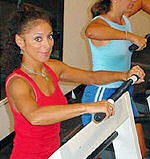 HeartFlex on the Treadmill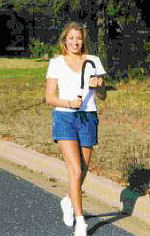 Fitness Walking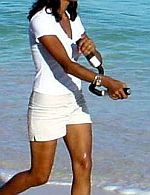 Cardio Walking
MAKES WALKING A TOTAL WORKOUT

Our walking coach demonstrates
how to use the HeartFlex while walking
Click the play button above
to view our Walkers Video



Watch this video to learn some simple concepts demonstrating proper walking technique and proper walking form - these tips will help avoid pain and injury while walking.

The Heart Flex builds upper body strength and flexibility while walking - it transforms walking into a complete body workout.

Heart Flex is a simple to use, lightweight product, made in the USA, which conveniently wraps around the back of the neck, freeing the hands, when not in use.

Heart Flex is a great addition for fitness walking and power walking and as a cross training tool.
HeartFlex Makes Walking a Full Body Workout
Walking with HeartFlex builds upper body strength in the hands, arms, shoulders, chest, and back. It increases cardio workout intensity thus maximizing the benefits of walking for health. When added to any walking fitness program, including walking exercises for a treadmill, HeartFlex tones and trims the upper body and delivers a total body workout.


Builds A Swimmer's Physique When Combined With Walking
In a thirty minute walk, averaging two paces per second and moving the hands at the same rhythm as the feet, an astounding thirty six hundred (3,600) upper body movements are performed. Combining the easy resistance of HeartFlex with multiple repetitions supercharges all power walking exercises by building upper body strength, cardio endurance, and the muscular definition of a swimming workout. Trainers have said that walking with HeartFlex is like swimming without the water.

HeartFlex is powered by frictional resistance, not springs or rubber bands. This resistance is calibrated to be similar to that of a hand moving under water and this special resistance assembly is what makes HeartFlex revolutionary.

Walkers naturally move their hands up and down. Holding the HeartFlex while walking turns these arm movements into a strength building upper body workout. The easy "consistent resistance" of HeartFlex does not impede proper walking form.


Cleanses Bodily Toxins - Naturally
HeartFlex stimulates the lymphatic, pulmonary, and cardiovascular systems, assisting the body's natural cleansing processes to remove bodily toxins.


Works for All Fitness Levels
By varying exercise movements, walking rhythm, and the number of repetitions walking with HeartFlex can be easy enough for a beginner or made rigorous enough for an elite athlete.


Easy to Walk With and Travels Well
HeartFlex weighs less than one pound. To free the hands for other uses, and for breaks associated with interval training, HeartFlex may be quickly and conveniently draped around the back of the neck. HeartFlex is portable and easy to pack making it a valuable travelling companion to take and use anywhere.


Experts Endorse Walking with HeartFlex
"…Yes, I tried the HeartFlex and shared it with some of my staff. I think it is a useful tool that can be used while people are walking to add an upper body component to physical activity…"

-- Wojtek Chodzko-Zajko, Ph.D.: Professor and Head, Department of Kinesiology, University of Illinois at Urbana-Champaign.


Boosts The Intensity of Your Walking Workout
Larry J ordered a HeartFlex and then sent us this email, which reads:

"It arrived yesterday. At first look I wasn't real positive, but after doing some of the exercises I have changed my mind. I am also letting someone from work try it while they do their walk around the complex. I'm waiting for their comments."

Then:

"The comments I got from my co-worker were very interesting. She typically walks around the complex once or twice a day. I would say she is in the best shape and she is active and walks at a quick pace.


She eagerly wanted to try the HeartFlex after I showed it to her.

Yesterday, in Chicago, our temperature was getting close to 80 degrees. She came back after her walk red faced and looked a bit tired. She said she could only do one of the exercises for about half of her walk. For her it was too much.

I see this as a very good thing. It points out to me that while you might not think there is much effort required to do the exercises for a period of time, you had better think again."

- Larry J.


Walking For Health
All death by disease is reduced by 50%
if you walk just two miles per day
-- New England Journal of Medicine, 1998,
Volume 338, pages 94 and 95.


Walking two or more miles per day
lowers the risk of cancer.
-- New England Journal of Medicine, 1998,
Volume 338, pages 94 and 95.


Order HeartFlex Today and Transform Walking for Health Into a
Total Body Workout Program!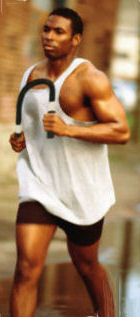 Power Walking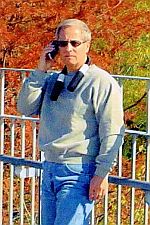 Free Your Hands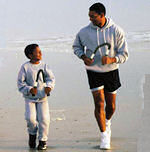 HeartFlex for Families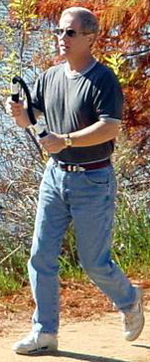 Cardio Walking
The Heart Flex
Hand-Held Exerciser



Made in the USA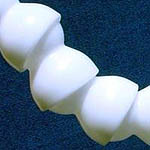 Click to see
Why It Works