HeartFlex on the Beach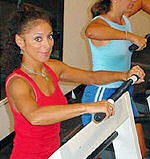 HeartFlex on the Treadmill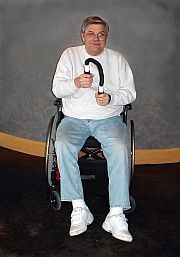 Wheelchair Fitness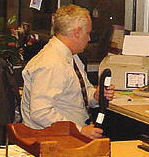 Cubicle Exercises
with HeartFlex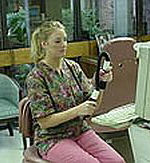 Reduce RSIs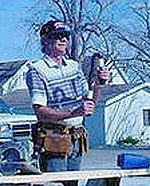 Reduce Worker's
Compensation Claims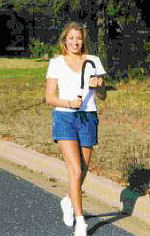 HeartFlex for Walkers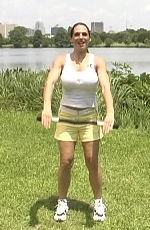 Breast Cancer Exercises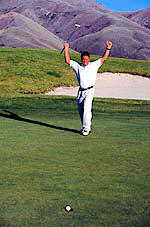 Avid Golfers
Overview of the HeartFlex Invention

The inspiration for the HeartFlex came from my paternal grandfather Frank P. Corbin, an attorney, who lived in Morgantown, West Virginia. He was 75 when I was born. His friends called him "The Iron Duke" because he continued to work and play golf until he suffered complications from a fall at his office where he broke his hip.
He told me his secret to a healthy life was, "Walk for at least an hour every day." My cousin Jeff sent me an article concerning our grandfather that detailed how he overcame ill health to live a long and healthy life. The following is an excerpt from that article that appeared in the West Virginia State Bar News in June 1974, entitled:


An Interview With A 97-year-old Morgantown Lawyer

In 1928, the year Herbert Hoover defeated Al Smith for the Presidency and the first "talkies" appeared, Frank P. Corbin, a 52-year-old Morgantown lawyer, was told he hadn't long to live. Other members of the Monongalia County Bar still recall seeing him wheeled in and out of his office in a wheelchair. It was, apparently, the beginning of the end for Frank Corbin.
But Mr. Corbin, in his own words, "was fool like and didn't pay any attention to the doctors." He began walking -- two or three miles a day, sometimes more -- and today, at 97 years he is an active, sprightly, and alert businessman in the university city.




Frank P. Corbin, from the June 1974 article

---


I found this information in the New England Journal of Medicine that enforces my belief that my Grandfather was correct and that physical movement prolongs and improves health and fitness. It has been rendered as this table which can then be "cut and pasted" for insertion into emails and documents to pass on to your friends and loved ones as a public service.

Walking For Health

All death by disease is reduced by 50%
if you walk just two miles per day
-- New England Journal of Medicine, 1998,
Volume 338, pages 94 and 95.



Walking two or more miles per day
lowers the risk of cancer.
-- New England Journal of Medicine, 1998,
Volume 338, pages 94 and 95.


I have done further research which indicates that it is not necessary to perform "red faced" power walking to attain these results. The cumulative effect of movement facilitates our body's natural cleansing and healing processes such that strolling and sight seeing produce almost the identical beneficial outcomes.
The Heart Flex invention was originally conceived as a product to boost the positive effects of walking for health. It has since been discovered that it helps athletes perfect their sports performance and speeds rehabilitation from injuries. We have also found that it produces positive results when used when sitting and lying down.


The Genesis of HeartFlex

I was working on an invention that needed a "flexible tube" where its user could position it and it would stay in place. My search led me to TemPlas Plastics (based in Temple, Texas). I met with their lead engineer and he told me that what I was looking for was already being manufactured. Machinists utilize a "user positionable" tube to direct lightweight cutting oil between drills and saws blades and the material that they are machining. The cutting oil cools the cutting edges of the tools and prolongs their useful lives. The machinists can bend the assemblies so that the cutting oil goes where they direct it.

After locating some of the tubing I took it home to experiment with it. It is made up of individual pieces that "snap" together making an assembly. I was playing around with one of the tubes in front of the television and began moving it back and forth. It produced resistance across the complete range of motion performed. There were, however, some problems with using the assembly for exercise. It squeaked, it easily came apart, and it had "catches" where it locked up.

Three years later using a custom made self-lubricating plastic, and making many different prototypes, molds were produced at Stellar Plastics in San Marcos, Texas and the HeartFlex was born. It was silent, did not come apart easily, and offered smooth "consistent resistance" when manipulated. HeartFlex is lightweight and is wrapped around the back of the neck when the walker wants to free their hands. It targets multiple upper body muscles and when used in conjunction with walking transforms this activity into a complete body workout.

Then, to my surprise, I found athletes were using the HeartFlex to warm up, strengthen, and cool down sport specific upper body muscles. And, after taking the HeartFlex to the American Occupational Therapy Association Conference in Houston the product I was surprised again when HeartFlex was embraced by the therapy community as resistance therapy equipment.

John Corbin, Austin, Texas



Want a great workout - quick and satisfying - and don't want to struggle
with heavy weights, complicated machines, springs, or rubber bands?
Read on.



Heart Flex strengthens your upper body muscles as it works your cardio system.

Our innovative Heart Flex unleashes the time proven benefits of swimming exercise but without the water. It works like swimming by combining easy "consistent resistance" through a range of motion with "multiple repetitions."

One of the wonderful attributes of Heart Flexing and swimming is that they benefit anyone regardless of age or fitness level. By varying the number of repetitions performed a workout may be customized to be as easy or intense as desired. Heart Flexing and swimming are easy enough for children and seniors and with additional repetitions they become intense enough for even the most elite athletes.


Here's what Ted Mills, PGA Professional Golfer said:

"…As a PGA Professional I myself use the Heart Flex to strengthen hands, arms, and chest for golfing activities. Along with these benefits I get vital cardiovascular exercise. All in all I find the Heart Flex to be a winner…"

Like most people trying a new and innovative product one of our clients, Larry J., was originally skeptical about the Heart Flex - this is the email he sent to us after purchasing it:


"It arrived yesterday. At first look I wasn't real positive, but after doing some of the exercises I have changed my mind. I am also letting someone from work try it while they do their walk around the complex. I'm waiting for their comments."

"The comments I got from my co-worker were very interesting. She typically walks around the complex once or twice a day. I would say she is in the best shape and she is active and walks at a quick pace. She eagerly wanted to try the Heart Flex after I showed it to her."

"Yesterday in Chicago, our temperature was getting close to 80 degrees. She came back after her walk red faced and looked a bit tired. She said she could only do one of the exercises for about half of her walk. For her it was too much."

"I see this as very good thing. It points out to me that while you might not think there is much effort required to do the exercises for a period of time, you had better think again."

Heart Flex is a modern innovation made of some of the most modern and sophisticated plastics available. Each device is hand assembled by Americans in San Marcos, Texas and then individually tested to ensure its highest quality.

We had several golfer friends try the Heart Flex and recommend that we take it to the PGA show in Orlando, Florida where we received many wonderful testimonials, here are a couple:


"This ingenious twistable bar with grips on either end is a terrific piece of equipment where light resistance and multiple repetitions are desired. That makes the Heart Flex a perfect way to warm up for golf or tennis or any activity for that matter. Like swimming, this sophisticated little machine produces "consistent resistance" through motion in any direction, critical to building strong, dense muscle tissue. This is made possible by 18 precision ball-and-socket joints, not springs or rubber bands. The resistance is actually light, but consistent and over time, it will prove valuable to either a fragile senior citizen or a conditioned athlete.

The neat thing is that the Heart Flex can be used standing, sitting, walking, or lying down, working out on a treadmill or stair climber, or even watching TV. Depending on how and where you move the grips, it can isolate any upper body muscle group. Whether as a strength builder, a cardio workout, or a rehabilitation device, I give the Heart Flex high marks for versatility. At $39.95, it is affordable too."

- Bob Fagan - product reviewer, "Golf Today Magazine", May 2005

and


Dear Heart Flex,

"Your product is the most amazing exercise tool I have ever seen. I am a lifelong golfer who has played over 45 years. Throughout my schooling and beyond I have played and competed in at least five organized sports. I wish I would have had the Heart Flex 40 years ago. This has been great for my hands, wrists and arms. And the cardio effect is incredible. I love making people try mine out for just 12-20 seconds. It really surprises everyone. I have two now, one in my home gym and one in my travel bag which is great for when I am on the road. It folds up so well I take it everywhere with me.

Wonderful!

I have now bought the Heart Flex for my family and close friends as Christmas presents for them to remember."

- Mitch C., December 2005

The Heart Flex is compact and weighs less than a pound. It is a new and innovative fitness solution based upon time proven principals. Like swimming Heart Flex has only one resistance level and like swimming the longer you Heart Flex the more of a workout you receive. By varying the number of repetitions performed you can make your workout as easy or intense as you desire. Heart Flex is so special that it is protected by three United States patents.

Heart Flex also works when sitting or lying down so it is ideal for folks who work in offices and cubicles. Its silent operation allows use while watching TV and during phone conversations.

Heart Flex transforms walking into a full body workout by adding the vital component of upper body exercise to this activity and also adds an upper body workout when using treadmills, stair steppers, and exercise bikes.

Heart Flex works the circulatory system at the same time as it strengthens and tones upper body muscles so it supplies the benefits of both cardio (Heart) and strength training (Flex) at the same time.

Plus, Heart Flex exercise helps to naturally cleanse the body of toxins. The Heart Flex accomplishes this by flexing the chest muscles (pectorals) which stimulate lymphatic pumps located beneath them. The lymph system is the sewage system of the body and by increasing lymphatic flow the Heart Flex facilitates the body's natural ability cleanse itself.

Plus, Heart Flex upper body exercises work the lymphatic pumps located beneath the chest muscles (pectorals). Stimulating these pumps, through muscle flexion, increases the circulation of lymphatic fluid and facilitates the body's natural cleansing process, assisting in the elimination of harmful bodily toxins.

My friend Art, who is a diabetic, took some Heart Flexes to the clinic where he goes and this is the surprising feedback that we received:


To whom it may concern:

Re: Heart Flex exercise device

"This device has been used in several classes at The Diabetes Center. It is easy to demonstrate, and patients find it simple to use. It is lightweight and easy to maneuver. It would also travel well. It may be used in a standing or sitting position and can be effective for patients at varying degrees of fitness. We have observed drops in blood sugar from 10 to 60 points after only 5 minutes of activity."

Sincerely,

- Denise Riesman RD,CDE
Beverly Krohn MS,RN,CDE

With Heart Flex it is possible to exercise anywhere, anytime.

Regular exercise is a tried and true way to help prevent disease and illness; now, Heart Flex makes exercising convenient and fun. What is truly exciting is that using the Heart Flex builds upper body strength quickly.

We have also discovered that the Heart Flex has applications for physical and occupational rehabilitation. Heart Flex is now available thru the prominent medical device provider, North Coast Medical at www.ncmedical.com.

The Heart Flex's ability to improve quality of life issues became evident when we introduced it to the Breast Cancer Rehabilitation Clinic, St. David's Hospital here in our home town of Austin, Texas. Here is their email:


"…I love the Heart Flex! When I first started I could only move it for 1/8 th mile of my usual mile and a half walk. Now I'm up to moving it for 3/4 of a mile and can really feel the difference. I've enclosed the copy of an article we'll publish in our next newsletter which will be mailed later this month to 8,000+ survivors."

The Article:

"The Heart Flex is a unique resistance device that works the muscles of the arms and torso. It is fun to use while walking or jogging but can be used sitting down. Several other BCRC staff members are now trying it out and I've found it is best for me to work with it every other day when I'm doing my fitness walk. After just a week, I can already feel a big difference in muscle tone."

Heart Flex (www.heartflex.com) is collaborating with Andrea Leonard-Bruno who is a cancer survivor and a physical trainer specializing in helping women recover fully from breast surgery. She has developed a book and DVD that uses the Heart Flex (www.thecancerspecialist.com)…"These look like great resources that you can use to open a dialogue with your physician"

- Alice Wilson - Breast Cancer Rehabilitation Clinic, St. David's Hospital, Austin, Texas
- Andrea's DVD now comes with each and every Heart Flex -

Seniors use Heart Flex to maintain strength and independence. Here are some comments we received from residents of the Waterford Retirement Community - Houston, Texas:


Alberta (Bert) C., 72

"I like it, its fun to play with. It gives you something to do with your hands. I've never enjoyed exercise, but this is fun!"

Alice F., 77

Alice, who walks 1 1/2 miles per day, said about using Heart Flex, "This is fun! This keeps your mind off things. I would use it in my apartment every day. Excellent!"

We are constantly discovering new applications for Heart Flex's unique form of muscle strengthening.

Heart Flex is also a great way to warm up the hands, wrists, and forearms before performing repetitive motions. Many experts believe that warming up these intricate muscles helps to prevent repetitive strain injuries, such as carpal tunnel syndrome.

"The Heart Flex upper body exerciser is, without reservation, the best fitness product to reverse…golf injury."

- From Dr. Kimberley Williams' article entitled "Heart Flex and the Golfer"

When ordering Heart Flex we will give you, as a bonus, free United States Post Office Priority Shipping; to rush you your investment within 2-3 business days. If you are one of our customers who lives outside the United States we will pay the all additional expenses above $15 US to ship you your Heart Flex United States Postal Service International Priority Shipping. We know you will be pleased with this timely and dependable shipping service.

Each Heart Flex comes complete with a training video/DVD which includes video segments on Basic Care and Use Instructions, 35 exercises demonstrated, and bonus segments Golfing With Heart Flex, Walking With Heart Flex, and Andrea Bruno's Breast Cancer Video.

To read additional comments from other folks who have already experienced the unique qualities and benefits of Heart Flex please visit our Testimonials page.

Don't wait another moment, join our family of Heart Flex users and begin improving your fitness and overall health now.

If you have any questions or concerns that are not addressed by our website please call or email me, John Corbin, President: Heart Flex directly at 1-866-968-3539 (1-UNO-YOU-FLEX). I make it a point to respond to each and every email and phone call, personally.

At Heart Flex we stand behind the quality of our product. If you are not completely satisfied we will refund your entire purchase price, including any shipping expenses. The reason we can make this unconditional guarantee of a complete no-hassle refund is because we are totally convinced that you will be pleased with your decision to own our product and obtain the many benefits it offers.

If you don't have time to thoroughly check out the Heart Flex now then please bookmark our site, www.HeartFlex.com, come back and take your time to check us out. We have taken special care to include plenty of information on our website for you to discover the many benefits of Heart Flex. However, there are so many applications for our product, and we are discovering more every day, that we could not address them all - even with our extensive site. If you have questions then please send them to us and we will respond to your inquiries in a timely manner.

We use PayPal so that you know your personal information will be secure. And, because of recent changes, you no longer have to be a PayPal member, or join PayPal, to use their ordering service. To begin the order process so that we can quickly expedite your Heart Flex to you please click HERE.

Congratulations on finding Heart Flex and discovering an entirely new way to improve your health, fitness, and looks - all at the same time.

There is absolutely no risk. We are so certain that you will be pleased with your decision to purchase our product that our company and our people unconditionally stand behind your Heart Flex guaranteeing your total satisfaction.


The Heart Flex
Hand-Held Exerciser




Made in the USA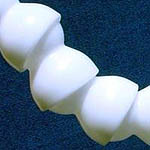 Click to see
Why It Works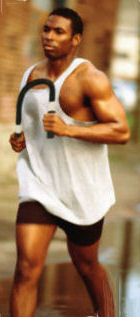 HeartFlex for Athletes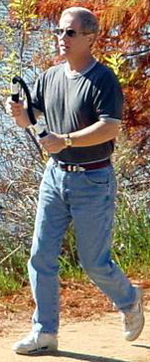 HeartFlex for Walkers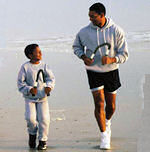 HeartFlex for Families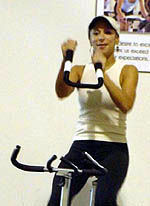 HeartFlex in the Gym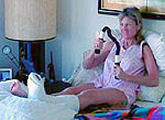 Independent Living
Through Strength!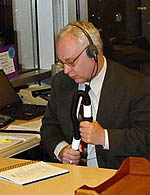 Desk Exercises Reduce Workplace Tension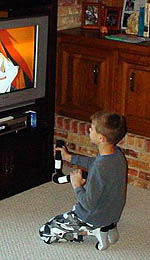 Exercise while watching
your favorite show!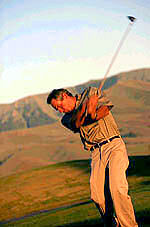 Smooth Golf Swing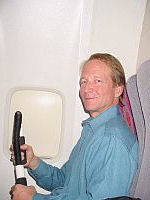 Golf Stretching
Golf Warm-up