Relieves Workplace Tension and Stress
Helps Prevent Occupational Injuries and
Workers Compensation Claims

HELPS REDUCE WORKER COMPENSATION CLAIMS



The two most common and costly worker compensation claims stem from complications caused by high blood sugar (pre-diabetes, type 2 diabetes) and repetitive strain injuries (RSIs) such as carpal tunnel syndrome.
HeartFlex has been shown to lower blood sugar "

after only 5 minutes of activity.

"
HeartFlex warms up muscles of the hands, wrists, forearms, elbows, shoulders, chest and back.
HeartFlex exercises relieve workplace tension and stress. The silent operation of HeartFlex is ideal for desk exercise. It may be used while talking on the phone, working on the computer, or on a walking break for a cardio boost.
Lowers Blood Sugar Levels
"This device has been used in several classes at The Diabetes Center. It is easy to demonstrate, and patients find it simple to use. It is lightweight and easy to maneuver. It would also travel well. It may be used in a standing or sitting position and can be effective for patients at varying degrees of fitness. We have observed drops in blood sugar from 10 to 60 points after only 5 minutes of activity."

--Denise Riesman RD, CDE / Beverly Krohn MS,RN,CDE,
The Diabetes Center
Improves Office Fitness and Productivity with Desk and Cubicle Exercises
HeartFlex's silent operation allows for desk exercises to be performed by executives in private offices and cube farm workers while completing daily tasks like phone conversations or working with the computer.

Regular HeartFlex breaks throughout the day, may be performed right at the desk, cubicle, or workstation, improving employee mental attitude and focus. Alert and productive employees are safer and less likely be injured.

Simple HeartFlex exercises help relieve workplace tension and stress increasing productivity and improving morale.


Helps to Prevent Workplace Repetitive Strain Injuries (RSIs)
Experts believe that a combination of factors cause repetitive strain injuries (RSIs) like carpal tunnel syndrome. Though no singular cause has been isolated, there is consensus that stretching and warming up before activity and at regular intervals throughout the day assists in preventing the onset of RSI disease. Human Resources Departments use HeartFlex exercises to keep their seated employees limber and alert during the day.
Prepares Muscles to Resist Strains, Sprains, and Tendonitis
Japanese human resources professionals, with an eye for maximum efficiency, pioneered pre-task warm up exercises for office and industrial personnel. Muscles, tendons, and ligaments have been compared to taffy. If you bend taffy when it is cold it breaks and tears. After being warmed up it will bend and stretch without structural damage. Human Resources; encourage your employees to warm up their muscles and joints with HeartFlex before beginning work. Help prevent musculoskeletal injuries and the time and resources it takes to mitigate them by investing the necessary time to properly prepare your employee's body for exertion.
Torn muscles and damaged joints prevent your employees from performing at their most efficient level. Don't lose productive hours to injury. HeartFlex's compact size makes it convenient to use and keep handy whether at the office or on the job site.
Works to Relieve Workplace Stress
Workplace tension and stress effect employee health and productivity. Stress may cause depression, headaches, backaches, and lack of concentration which negatively affect the wellness and productivity of employees. HeartFlex exercises combat stress on the warehouse floor and at desks and cubicles.


Business Human Resources Discounts Available
Businesses with multiple workers use HeartFlex for Occupational Therapy to prevent Workers Compensation claims - please contact Sales@HeartFlex.com for information regarding discounts.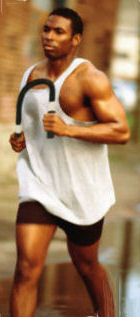 HeartFlex for Athletes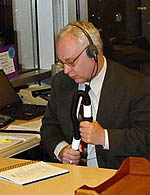 Cube Farm Fitness
The Heart Flex
Hand-Held Exerciser



Made in the USA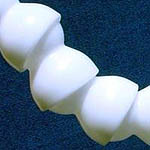 Click to see
Why It Works