HeartFlex - A Must-Have Fitness Tool!! - 01/20/2014

How would you like to have a fitness tool that was lightweight, small, portable, and allowed you to work on upper body strength while you're walking, jogging, riding in the car or an airplane, or sitting at your desk? Sound too good to be true, right? Well, it isn't! I recently leaned about HeartFlex, and I was so excited when I received a HeartFlex Fitness Tool for review.
The HeartFlex is a very simple tool that is quite ingenious. What appears to be a short piece of tubing with handles on each end, is actually your key to upper body strength and toning. The piece is made up of 19 interlocking ball and socket parts, and features a comfortable handle at the ends. There are various ways to use this and each different exercise or "move" works different muscles. The key to using HeartFlex is simply repetition! I started out with the basic arms, chest and back exercise. When you start out, it might feel like you're not accomplishing anything. Keep it up for 10 - 20 minutes though, and you'll realize just how much it is working your muscles! HeartFlex lists various exercises on their website, and also sent along a dvd to help with proper technique, and demonstrates how to use it. I recommend watching the dvd before use, just so you have a good idea of what and how it works.
I honestly love the HeartFlex, and how it works the upper body-arms, shoulders, chest, back, and even wrists! I can use it while walking and get a good arm workout in!
Hope's Cafe Blog



Walking Tips to Reduce Injuries and Maximize Weight Loss - 04/27/2011
Dr. Mike Maggio, a pose method certified walking and running coach, created a video which shares some simple concepts including basic human anatomy and proper walking form - helping walkers avoid pain and injury. Then he introduces an innovative new product, the Walk Heart Flex, which burns more calories as it builds upper body strength and flexibility. Walk Heart Flex transforms walking into a complete body workout. It relies upon the application of multiple repetitions...
Read more HERE!



USA Golf Product Builds Strength through the Hitting Area - 02/22/2011
One of the keys for improving golf performance is to have control over the golf ball. In order to have control over the golf ball the golfer has to have control over their golf club - especially through the hitting area. And one of the things which can be done to improve control of the golf club is to use the Golf Heart Flex which builds strength and flexibility in the wrists and forearms...
Read more HERE!



Builds Wrist and Forearm Strength Fast - 01/11/2011
Pro Wrist builds powerful wrists and forearms using friction. It strengthens all three sets of wrist and forearm muscles - wrist rolling, wrist twisting, and wrist cocking. It quickly increases muscle size and maximizes muscle strength. When used for therapy it speeds wrist and forearm rehabilitation from injuries and surgery. Pro Wrist may be used while sitting or lying down; it is compact and portable and makes a great traveling companion...
Read more HERE!



Rush to Improve Golf Game with Surprise Crossover Product - 11/02/2009
Surprise Discovery: therapy product strengthens grip, wrists, forearms, and shoulders. Targets golf specific muscles improving club control which improves ball control - lowering score. This compact device packs a real wallop. Originally developed as a therapy product to speed rehabilitation and improve upper body fitness. Don't let its name, HeartfFlex, fool you. It was recently discovered to be the ideal golf aid for targeting and training.
Read more HERE!



Multitask Workouts By Combining Strength Training With a Cardio Boost - 03/11/2009
HeartFlex is ramping up to supply its growing global demand. It is a handheld exerciser that combines upper body muscle strengthening with a cardio workout to save valuable time by multitasking exercise. It produces fitness results with reduced injuries. Its workout can be personalized to benefit everyone from elite athlete to beginning exerciser. HeartFlex may be used by folks who can't or don't walk to improve upper body strength and cardio fitness - great for recovering patients...
Read more HERE!



Heartflex Suggests Top 6 Considerations When Purchasing Workout Equipment - 09/18/2008
The marketplace for home devices promoting physical fitness is littered with a tremendous amount of clutter. And while gadget after gadget promises to deliver an effective workout for a reasonable price, the fact is that most tools are just expensive trash. HeartFlex invites people to consider the following points before buying home physical fitness equipment. While buying physical fitness equipment for home is a risky business...
Read more HERE!



Breast Cancer Gift to Prepare for and Speed Recovery from Breast Cancer Surgery - 05/30/07
A breast cancer gift specifically designed for breast cancer patients and breast cancer survivors by Andrea Bruno, the nation's foremost authority on breast cancer fitness and breast cancer exercises. This breast cancer gift combo includes Andrea Bruno's instructional DVD and a HeartFlex fitness device. Breast Cancer Gift Combo. Andrea recommends that the breast cancer exercises demonstrated in this breast cancer merchandise combo...
Read more HERE!



New Device Transforms Walking Exercise Into a Total Body Workout - 05/01/2007
More than 70,000,000 Americans claim walking exercise as their primary form of exercise. Fitness walking works the lower body and circulatory systems but walking by itself doesn't do much to exercise the upper body; until now - Introducing HeartFlex. More than 70,000,000 Americans claim walking exercise as their primary form of exercise. Fitness walking works the lower body...
Read more HERE!


HEARTFLEX PRINT ADS and AWARDS
NEW FROM TEXAS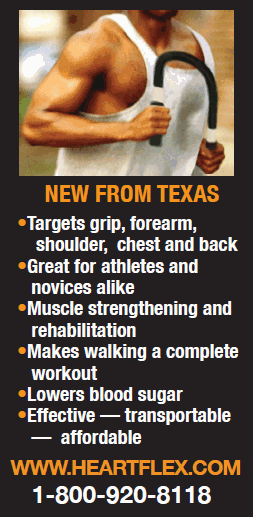 The Good News Journal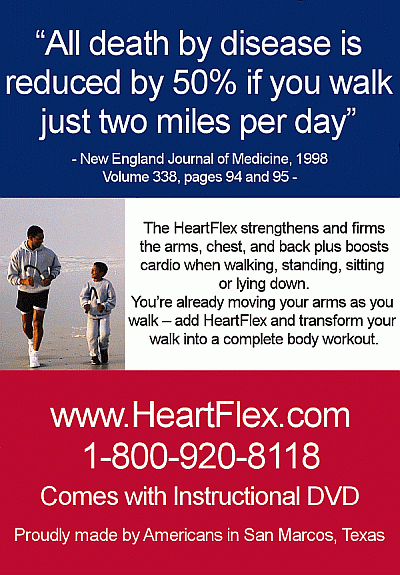 All deaths by disease is reduced by 50% if you walk just 2 miles per day

Austin Fit Magazine - October 2006
Austin Police Women's Association - October 5, 2006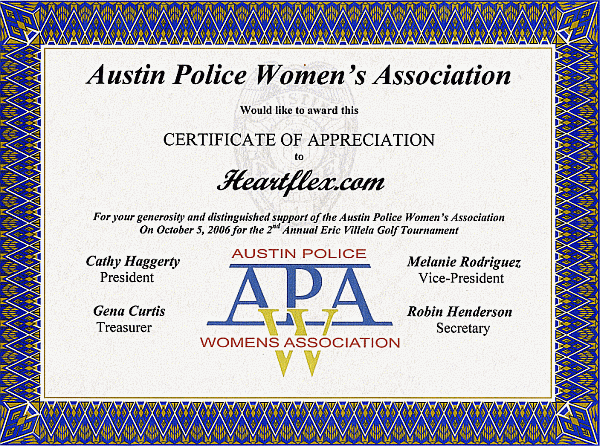 Spinal Cord Injury - March 24 5, 2006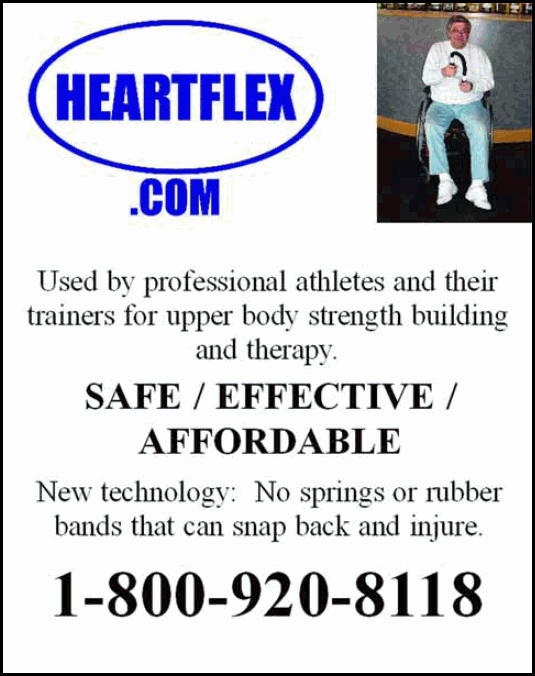 NFL Alumni Official Guide & Yearbook 2005-2006
Manufacturer's Institute Award - 2009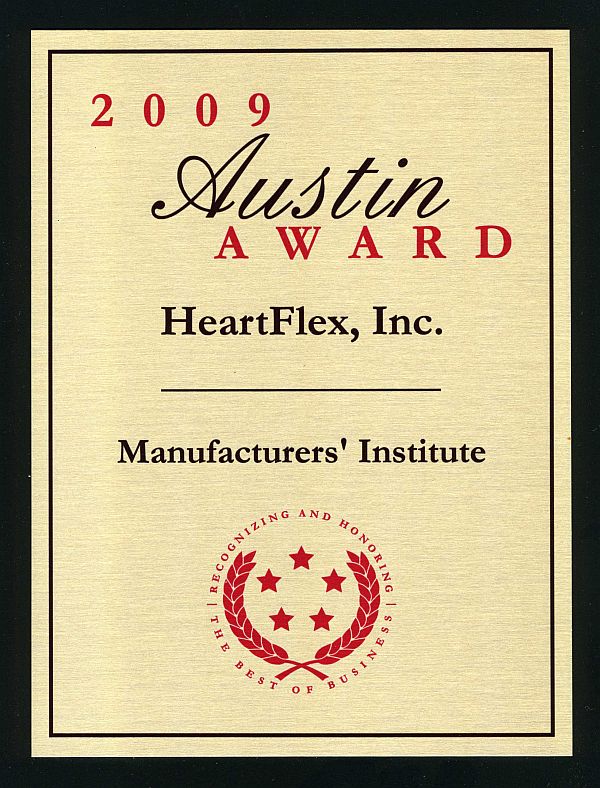 National Athletic Trainers Association Card Deck - August 12, 2009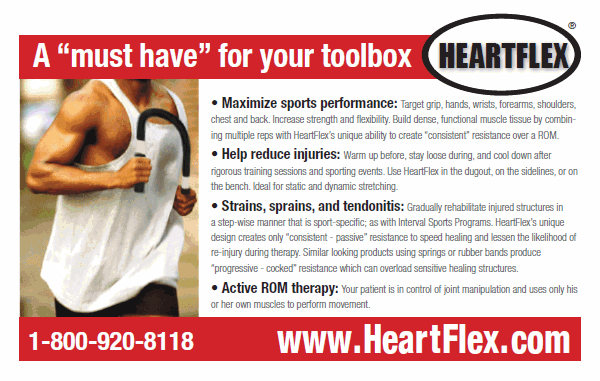 American Heart Association Heart Walk - April 12, 2005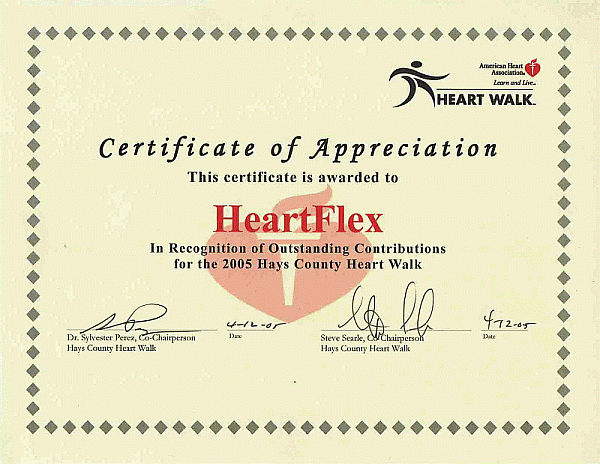 HeartFlex Barcode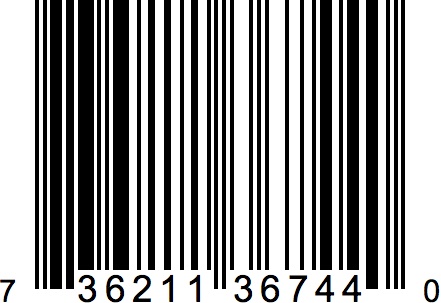 HeartFlex QR Code