Speeds Physical Therapy

Rehabilitates the Upper Body
HeartFlex is highly effective in treating injuries when passive strength training is required and where specific muscle groups and joints must be targeted.
HeartFlex targets wrists, forearms, elbows, upper arms, shoulders, chest, and back.
HeartFlex's special design is ideal for rehabilitating injured structures because it creates only "consistent - passive" resistance that speeds healing and lessens the likelihood of re-injury during therapy. Other products using springs or rubber bands produce "progressive - cocked" resistance which can overload and damage sensitive healing structures.
HeartFlex re-builds functional muscle tissue while increasing flexibility (ROM).
HeartFlex allows "Active Range of Motion Therapy" to wrists, elbows, and shoulders in all three dimensions. Your patient is in control of joint manipulation and uses only his or her own muscles to perform movements during physical rehabilitation.
HeartFlex can be used while sitting, reclining, or lying down.
HeartFlex is lightweight (only 9 ounces) so destructive eccentric loading is minimized.
Prevents Injuries / Reduces Workplace RSIs
Utilize HeartFlex to warm up before, stay loose during, and cool down after performing rigorous physical activity.
Practitioners believe that a combination of factors cause repetitive strain injuries like carpal tunnel syndrome. Though no singular cause has been isolated, it is agreed that regular breaks and thorough stretching of the hands, wrists, forearms, shoulders, chest, and back assists in preventing the onset of RSI.

Muscles have been compared to taffy. When cold taffy is bent it breaks. When warm taffy is bent it stretches. Encourage your patients to warm up with HeartFlex before they begin physical activity. In addition, suggest that throughout their day they incorporate regular breaks with Heartflex to help them remain limber. HeartFlex is a compact and lightweight tool that stores conveniently for frequent use.
Lowers Blood Sugar
"This device has been used in several classes at The Diabetes Center. It is easy to demonstrate, and patients find it simple to use. It is lightweight and easy to maneuver. It would also travel well. It may be used in a standing or sitting position and can be effective for patients at varying degrees of fitness. We have observed drops in blood sugar from 10 to 60 points after only 5 minutes of activity."

--Denise Riesman RD,CDE / Beverly Krohn MS,RN,CDE, The Diabetes Center


Promotes Overall Wellness
Prescribe HeartFlex to promote the holistic benefits of regular stretching and physical activity.
HeartFlex's fun and easy movements motivate de-conditioned clients to exercise. HeartFlex benefits clients while they are sitting or lying down, watching their favorite TV program, listening to their favorite radio station, or talking with friends. HeartFlex facilitates your designing a beginner's workout for your clients which expands into a habitualized exercise routine that is enjoyed in the privacy of their home or office.
HeartFlex uses easy "consistent resistance" in combination with "multiple repetitions" which tones and strengthens the upper body while it stimulates the circulatory, pulmonary, and lymphatic systems. Positive exercise experiences accomplished with HeartFlex improves conditioning and encourages additional physical activities.
HeartFlex is particularly useful in initiating a primary conditioning program. By increasing repetitions, future workouts can be incrementally amplified to be as robust as desired. HeartFlex exercises enhance cardiovascular conditioning while strengthening upper-body musculature. Improved self-esteem promotes becoming more physically active.
HeartFlex transforms walking into a full body workout.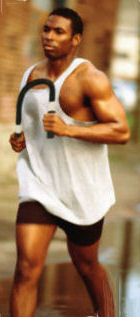 HeartFlex for Athletes
The Heart Flex
Hand-Held Exerciser



Made in the USA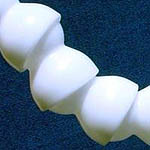 Click to see
Why It Works